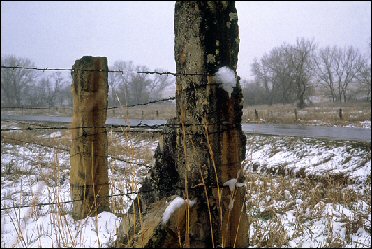 Yesterday was a family get together in Topeka for an early Christmas. My father-in-law from Kentucky, recently divorced, now has an apartment out in T-town, and wanted to do something with his kids and grandkids. He would break into Italian periodically when overcome, face turning red. Preparing a ham and sides, he worked in the tiny kitchen while we chatted and poured wine. After a toast, he put a glass dish of potatoes in the oven and closed the door. BANG! He opened the door up again only to discover the glass had exploded and everything but the ham had become covered with shards of glass.
We sent the teens out to get more food at the store while we chatted. He showed us emails of a first love he'd contacted after settling into town. And emails from another woman he'd contacted on a 50+ dating site. And another woman he'd contacted somewhere else in the US of A. And his landlady, who has, "Blonde hair and gorgeous blue eyes!" He loves blondes; his face glows when speaking of them. He even bought a Skype webcam so he can chat with this bevy of beauties. Oh, did I tell you I was greeted with a full kiss on the mouth when I walked in the door? I didn't?
The teens brought back piles of side dishes and we ate our dinner over Yanni (I'm not kidding).
As the day went on, this Italian family got a little more inebriated, and more, and more until things were really rolling along like boulders from a hillside; words, facial expressions, arm movements, laughter, foot stomps and knee slaps. "Get me another whiskey, will ya darlin'? Thank you so kindly. I love you so much!"
A guitar was brought out and my father-in-law commenced to singing. His grown children were crying over the songs they hadn't heard for decades; songs they'd heard while lying in bed in the dark so many nights ago.
It grew late, and I started thinking about my kids and how they needed to be in their bed at home. It's a long drive from Topeka and dark, dark. But there was more chatting and stories, more kisses (lip radar). More songs, more everything.
Anyway, that was Christmas in Topeka, Ks. Just thought you'd like to know.